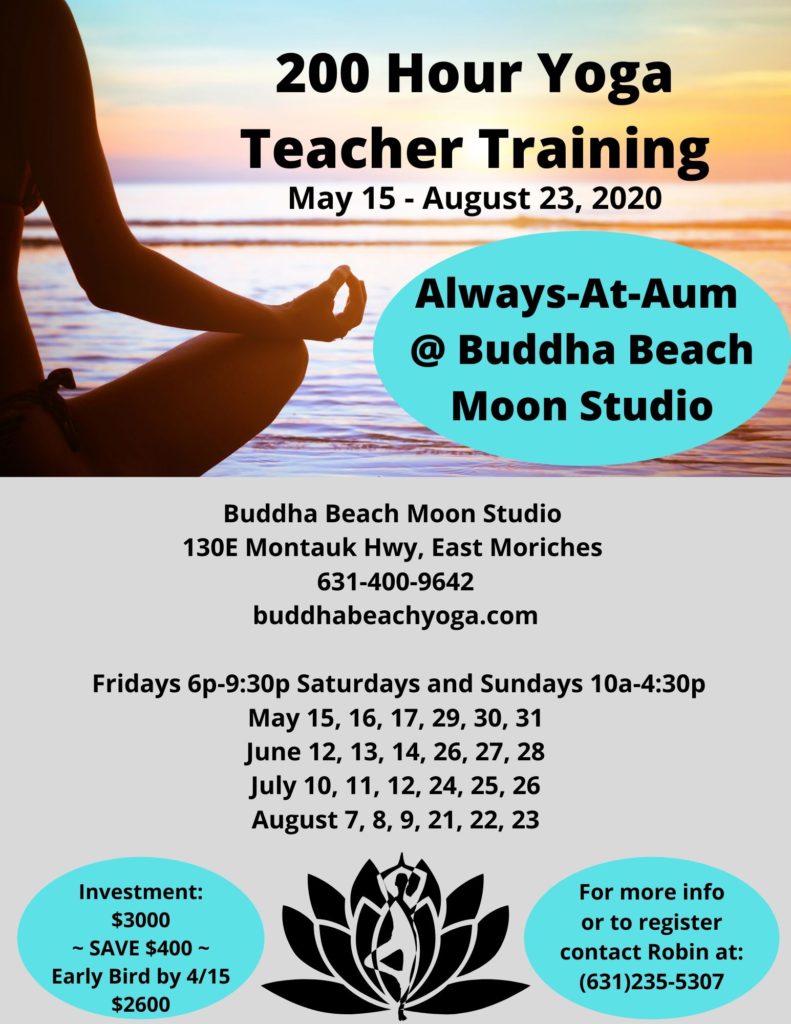 200 Hour Yoga Alliance certified Yoga Teacher Training
Change your life and the lives of others. Join us for our 200-hr Yoga Teacher Training through Always-At-Aum and Buddha Beach Yoga. Our mission is to provide quality instruction to deepen the desire, knowledge, and skill of students who wish to share their practice and Yoga journey with others as facilitators of personal growth, inner peace, and mind/body health starting in January. Our training is in the Vinyasa style and is non-heated. You can add on electives for Hot Yoga, SUP yoga, Children's yoga and more. This is an amazing training that will give you the foundation you need to deepen your practice or teach. Most of the teachers at our studio completed this training.
Early Bird registration is available for a discounted rate thru 4/15/20!
If you are interested in learning more please email us at info@buddhabeachyoga.com
300 Hour Yoga Alliance Yoga Teacher Training open rolling enrollment & ongoing
We offer a 300 Hr. Training for teachers who already hold a 200 Hour Yoga Teacher Training Certificate. Training is ongoing and flexible. After an initial deposit, you pay as you go with no deadline to complete.
For more information email us at info@buddhabeachyoga.com