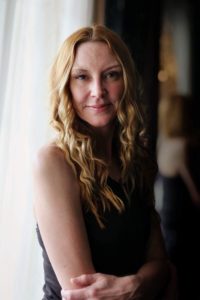 I discovered the art of yoga about 7 years ago when I started adding it to my fitness routine. As I began to notice that my practice was bringing balance into my life, yoga quickly took over as my go to and my physical, emotional and spiritual journey on the mat really began. Since then my passion has grown with each passing day.
I received my  200 hr Yoga Teacher Training Certificate from Always-At-Aum Yoga School and I am currently working on my 500 hr Certificate. I am also certified to teach Kids Yoga, SUP Yoga and have additional training in Hot Yoga.
As a teacher and a forever student I am humbled every time I am able to help others find the possibility of growth and transformation. The most gratifying thing for me is to see students "fall in love" with yoga and learn how to breathe on and off the mat. As a mother of 3 and a freelance bookkeeper, I understand how challenging it is to find time for yourself but I believe it is truly important and life-changing. I am happy to have and welcome all levels of experience in my class<3. See you on the mat or paddle board!